Welcome to Our Service Department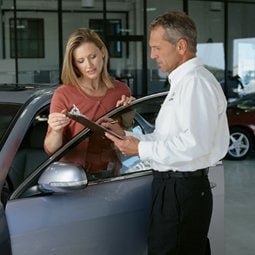 Keep your Vehicle in Pristine Shape with the Help of the Service Team at Hillsboro Ford
Staying in shape takes a whole lot of commitment. Regular exercise and a proper diet are modern day essentials to keeping your ideal level of health, and slacking on these essentials often leads to lackluster results and disappointment. In many ways, your vehicle operates on the same plane. Regular maintenance work and tune-ups are necessities that simply can't be ignored, or all the hard work your car puts in for you on a daily basis will be put to waste.

Ready to keep your vehicle healthy and get it the routine attention it so desperately needs? Hillsboro Ford has got you covered! Our service center is your dream destination to get the ailments and adjustments of your daily driver all figured out, as we're armed with the diagnostics, expertise and maintenance equipment for the job. Our certified technicians on hands have long tenures at the helm of automotive work, learning a lot through the years to apply wisdom and exude confidence with the service that we provide you. All in all, our team can:
Change oil
Rotate tires
Repair brakes
Conduct multi-point inspections
Repair vehicle damage
So much more!
Schedule your next service appointment and keep your vehicle grooving by filling out a schedule service form you can find below, or feel free to connect with our service team at (888) 698-8850 to take care of it and have all of your questions answered. We look forward to seeing you soon, and helping keep your vehicle on the right path for the long haul.