Hillsboro Ford Parts Center: Where Genuine Auto Parts Meet Genuine People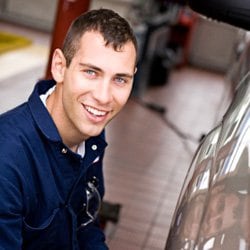 The only thing worse than mediocre performance on the pavement is the lackluster auto parts that are the root cause of such a letdown in the first place. Ready to install some genuine auto parts specific to your vehicle with the help of an auto parts team more than qualified to accommodate you? Stop into Hillsboro Ford, where our team has the expertise and access to the right parts necessary to keep your vehicle running at a high level for years to come.
Whether you're looking for new tires, brake pads, filters, hoses, engine components or some other type of accessory, our team is more than happy to locate the specific part you're seeking and put an order in immediately. Our unique access to the original equipment manufacturer allows us to bring you nothing but the best of the best, as genuine Ford auto parts really do deliver when you need them the most. Filling your vehicle with these premium auto parts can be considered a wise long term investment with  your eyes on the future, as these quality components will relieve lackluster performance, keep your vehicle healthy and save you money on potential issues that arise with aftermarket parts down the line.
Ready to get started? Fill out the parts request form below for an inquiry into a specific auto part you're looking for, and our team can get right on locating that part and getting an order on the books for you. When the part does arrive, don't hesitate to stop in for some help in installing your part with our team of service experts. We look forward to assisting in every way that we can, and rolling out the red carpet to get your vehicle the support it needs.