Hillsboro Ford: Where the Financial Process is as Smooth as the New or Pre-Owned Vehicle You Buy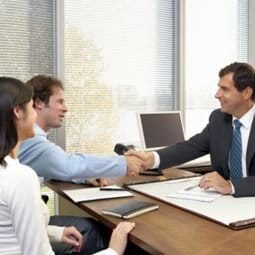 Smooth financing is exactly what you can expect here at Hillsboro Ford, where our car loan and Ford lease specialists work tirelessly to help you avoid the complications of past dealership experiences. Our belief is that the great time you have test driving a new Ford or pre-owned vehicle right off our lot should be extended to the rest of our services here at our dealership, including financing. Through a friendly, conversational back and forth relationship, we are confident we can come to financial terms that are both practical and agreeable, in a completely painless manner!
Our financial consultants are aware of the different financial backgrounds, life scenarios and situations you bring with you through our doors, and are grounded in flexibility and a skillset that is highly adaptable in order to work with your unique preferences. Through hard work on our end, and a great cooperative bond with the customers we proudly serve, these distinct requirements can be transformed into a Ford lease or auto loan that you can really feel good about at the end of the day.
The smoothness of the process we've laid out before you extends to paperwork and applying for financing, which we've designed to be as streamlined and straightforward as can possibly be. We understand time is finite and your free hours are limited, which is why we've created a digital credit application for you to fill out from home or on your break at work. We're also available to meet with directly here at 16 Antrim Road in Hillsboro, NH if that is what you prefer, with easily accessible phone options for you to dial as well. So don't get stressed out about the complications of vehicle financing, because you won't run into them here at Hillsboro Ford. We pride ourselves on having the vehicles that you need and the friendly customer service that you want!